EMBER RAILS TO EMBER CLI
A Mystery in 3 Parts
Me
Part I: How did this happen?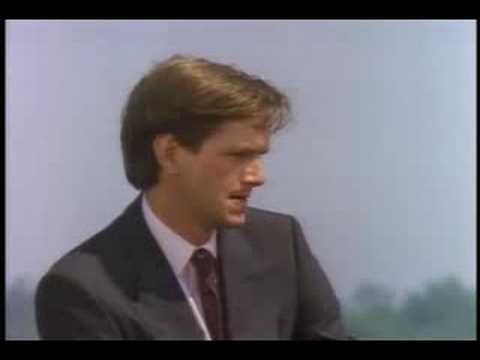 Stranded on ember rails
often have to deploy rails project to deploy ember changes (and vice versa)

development grinds to a screeching halt once ember app gets big enough

can't use awesome ember-cli plugins

asset dependency management is completely manual (as opposed to mostly manual for ember-cli)
Who is this talk for
people maintaining big ember_rails projects

reimplementing many things available in ember-cli addons

want to minimize risk in making transition to ember-cli
Part II: How do I escape?
Guidance
in the process of converting to ember-cli
Tools
sed and dirty, dirty regular expressions
Approaches
nuke (don't do this unless your project is very small)

hybrid (add es6 support to rails, move things over gradually or at once)
Gradual or band-aid?
nice to convert bit by bit

cutover from asset pipeline is always a big change
Setup
(add sprockets-es6-coffee if CoffeeScript)

install ember-cli and ember-cli init in Ember app's folder

modify app.js to use loader.js and add a custom resolver
Setup
// app/assets/javascripts/application.js





//= require handlebars




//= require ember




//= require ember-data





//= require loader




//= require ember-resolver




//= require ./resolver





var

 Resolver 

=

 

require

(

'your-app/resolver'

).default;

YourApp 

=

 Ember.application.create({
  modulePrefix

:

 

'your-app'

,
  Resolver

:

 Resolver
});

// app/assets/javascripts/resolver.js.es6





import

 Resolver from 

'ember/resolver'

;



export

 

default

 Resolver.extend({
  

normalize

: 

function

(

fullName

) {
    

var

 split 

=

 fullName.

split

(

':'

, 

2

),
        type 

=

 split[

0

],
        name 

=

 split[

1

];

    Ember

.assert

(

"Tried to normalize a container name without a colon (:) in it. You probably tried to lookup a name that did not contain a type, a colon, and a name. A proper lookup name would be `view:post`."

, split.

length

 

===

 

2

);

    

if

 (split.

length

 

>

 

1

) {
      

var

 modulePrefix 

=

 

this

.namespace.modulePrefix;
      

var

 typePath 

=

 type 

+

 

's'

;
      

var

 moduleName 

=

 Ember.

String

.dasherize(split[

1

].

replace

(/

\.

/g, 

'/'

));
      

var

 modulePath 

=

 [modulePrefix, typePath, moduleName].

join

(

'/'

);

      

// First, try to find the module where ember-cli would locate it.


      

// If we succeed, use it.


      

if

 (requirejs.entries[modulePath]) {
        

return

 split[

0

] 

+

 

":"

 

+

 moduleName;
      }
    }

    

// We don't have a module, so fall back to finding item defined via the app namespace.


    

if

 (type 

!==

 

'template'

) {
      

var

 result 

=

 name;

      

if

 (result.

indexOf

(

'.'

) 

>

 

-

1

) {
        result 

=

 result.

replace

(/

\.

(

.

)/g, 

function

(

m

) { 

return

 m.

charAt

(

1

).

toUpperCase

(); });
      }

      

if

 (name.

indexOf

(

'_'

) 

>

 

-

1

) {
        result 

=

 result.

replace

(/_(

.

)/g, 

function

(

m

) { 

return

 m.

charAt

(

1

).

toUpperCase

(); });
      }

      

return

 type 

+

 

':'

 

+

 result;
    } 

else

 {
      

return

 fullName;
    }
  }
});
rejig es6_module_output to include module prefix ember-cli uses
# config/initializers/es6_module_transpiler.rb



prefix 

=

 

'your-project'



pattern 

=

 

Regexp

.

new

 

File

.join(

Rails

.root, 

'app/assets/javascripts'

)



ES6ModuleTranspiler

.add_prefix_pattern pattern, prefix
modify es6 compiler to be picky about filenames
# config/initializers/es6_module_transpiler.rb



prefix 

=

 

'your-project'



pattern 

=

 

Regexp

.

new

 

File

.join(

Rails

.root, 

'app/assets/javascripts'

)



ES6ModuleTranspiler

.add_prefix_pattern pattern, prefix


ES6ModuleTranspiler

.transform 

=

 lambda 

do 

|

name

|


  name_parts 

=

 name.downcase.sub("

#{

prefix

}

/", 

''

).split(/

[^a-z]

/)
  has_suffix 

=

 name_parts.length 

>

 

1

 

&&

 name_parts.first.chomp(

's'

) 

==

 name_parts.last
  bad_characters 

=

 name.match(/[^a-z

\d\/\-

]/)

  

if

 bad_characters 

or

 has_suffix
    

raise

 

NameError

.

new

 %Q[Module name "

#{

name

}

" is incompatible with ember-cli naming conventions]
  

end



  name


end
Status?
app still intact

can run, deploy, etc. exactly as before

ember-cli machinery now in place but not yet used
Part III: Escape from Alcatraz
Many Steps
pull dependencies into bower.json and Brocfile.js from all over hell's half acre

DO NOT UPDATE ANY DEPENDENCIES

make sure EVERYTHING pulled in IDENTICAL to what Rails project uses

I MEAN IT
Get rid of .erb
asset path interpolation now handled automatically

environment tests
// app/assets/javascripts/app/initializers/needs-env.js




import

 config from 

'your-app/config/environment'

;



if

 (config.environment 

===

 

'test'

) {
  

// disable some things


}
shell out to git for error reporting
Build or run app with
$ CURRENT_COMMIT=

`git rev-parse --short HEAD`

 ember build

$ CURRENT_COMMIT=

`git rev-parse --short HEAD`

 ember server
// app/assets/javascripts/config/environment.js





module

.

exports

 

=

 

function

(

environment

) {
  

var

 ENV 

=

 {
    CURRENT_COMMIT

:

 

process

.env.CURRENT_COMMIT,
    modulePrefix

:

 

'your-app'

,
    environment

:

 environment,
    baseURL

:

 

'/'

,
    locationType

:

 

'hash'

,
    EmberENV

:

 {
  

// ...
// app/assets/javascripts/app/initializers/error_reporting.js





import

 config from 

'your-app/config/environment'

;



export

 

default

 {
  name

:

 

'error-reporting'

,
  

initialize

: 

function

(

container

, 

app

) {
    

var

 context 

=

 {
      git

:

 {
        commit

:

 config.CURRENT_COMMIT
      }
    };

    

// ...
Draw the rest of the fucking owl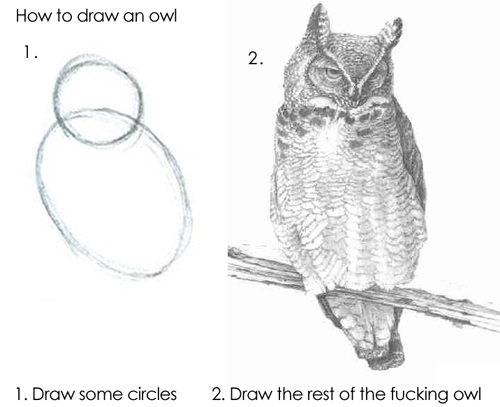 Porting files
constants -> import statements

export in every file

relocate to path ember-cli expects
Gradual or band-aid?
one file at a time easier, more reliable (convert, test, release)

many files in parallel faster with good tests
Almost there
project now much like ember-cli project but running in rails

last renames (es6_module_transpiler and ember-cli not completely compatible)

run app through ember-cli for the first time (probably won't work)
Gotchas
can't share code from parent directories in project

submodules or custom ember-cli-addons instead

model factory injections
// app/assets/javascripts/app/app.js



Ember.MODEL_FACTORY_INJECTIONS 

=

 

false

;

`
- setting to true can lead to weird errors, particularly if you are using polymorphic associations

- set back once everything works

- **note:** this will probably stop being an issue once either https://github.com/emberjs/data/pull/2316 or https://github.com/emberjs/data/pull/2345 is merged

top level app constant disappears (only in production mode!)
// app/assets/javascripts/config/environment.js





module

.

exports

 

=

 

function

(

environment

) {
  

var

 ENV 

=

 {
    

// ...



    exportApplicationGlobal

:

 

true

,

    

// ...
remove ember-cli CSP addon until your project is ported
$ npm rm ember-cli-content-security-policy --save-dev
And then there were 2
need to figure out developing, deploying 2 projects
The split
nginx or haproxy splits requests between apps

develop independently and bring together for deploy

static build into Rails public folder

Luke Melia's approach is quite good

proxy middleware for main ember app page
Proxy middleware
# config/initializers/ember_cli_proxy.rb





if

 

Rails

.env.development?
  

require

 

'rack/streaming_proxy'



  

YourApplication

::

Application

.configure 

do


    config.streaming_proxy.logger             

=

 

Rails

.logger                          

# stdout by default


    config.streaming_proxy.log_verbosity      

=

 

Rails

.env.production? 

?

 

:low

 : 

:high

  

# :low or :high, :low by default


    config.streaming_proxy.num_retries_on_5xx 

=

 

0

                                     

# 0 by default


    config.streaming_proxy.raise_on_5xx       

=

 

true

                                  

# false by default



    config.middleware.insert_before 

ActionDispatch

::

Static

, 

Rack

::

StreamingProxy

::

Proxy

 

do 

|

request

|


      base_url 

=

 

'http://localhost:4200/'



      

case

 request.path
      

when

 

'/main-ember-entry-point'


        base_url
      

when

 

'/ember-cli-live-reload.js'


        "

#{

base_url

}

ember-cli-live-reload.js"
      

end


    

end


  

end




end
// app/assets/javascripts/Brocfile.js





var

 EmberApp 

=

 

require

(

'ember-cli/lib/broccoli/ember-app'

);



var

 fingerprintOptions 

=

 {
  enabled

:

 

true

,
  extensions

:

 [

'js'

, 

'css'

, 

'png'

, 

'jpg'

, 

'gif'

, 

'svg'

, 

'eot'

, 

'woff'

, 

'ttf'

]
};



var

 env 

=

 

process

.env.EMBER_ENV 

||

 

'development'

;



switch

 (env) {
  

case

 

'development'

:


    fingerprintOptions.prepend 

=

 

'http://localhost:4200/'

;
    

break

;
  

case

 

'test'

:


    fingerprintOptions.prepend 

=

 

'/main-ember-entry-point/'

;
    

break

;
  

case

 

'production'

:


    fingerprintOptions.prepend 

=

 

'/main-ember-entry-point/'

;
    

break

;
}



var

 app 

=

 

new

 

EmberApp

({
  fingerprint

:

 fingerprintOptions,

  

// ...
Proxy gotchas
fonts won't work unless you use CORS in ember-cli
$ npm install cors --save-dev
// app/assets/javascripts/student/server/index.js





module

.

exports

 

=

 

function

(

app

) {
  

var

 globSync   

=

 

require

(

'glob'

).sync;
  

var

 cors       

=

 

require

(

'cors'

);
  

var

 bodyParser 

=

 

require

(

'body-parser'

);
  

var

 mocks      

=

 globSync(

'./mocks/**/*.js'

, { cwd

:

 

__dirname

 }).map(

require

);
  

var

 proxies    

=

 globSync(

'./proxies/**/*.js'

, { cwd

:

 

__dirname

 }).map(

require

);

  app.use(bodyParser.json());
  app.use(bodyParser.urlencoded({
    extended

:

 

true


  }));
  app.use(cors()); 

// <- THIS BIT



  mocks.forEach(

function

(

route

) { route(app); });

  

// proxy expects a stream, but express will have turned


  

// the request stream into an object because bodyParser


  

// has run. We have to convert it back to stream:


  

// https://github.com/nodejitsu/node-http-proxy/issues/180


  app.use(

require

(

'connect-restreamer'

)());
  proxies.forEach(

function

(

route

) { route(app); });
};
- also need CORS config for production static deploy

- (you needed to do this anyway)

Everything is Wonderful
Except
holy shit Rails is slower than all hell

npm's fault

install elsewhere (or use symlinks)

DO NOT put 50k files in node_modules within app/assets/javascripts
Pro tips
big, parallel steps? many little commits

upstream rebases otherwise impossible

try to validate each change (as much as you can)

active generation not your friend in this case

sweeping changes more fun until debugging impossible
Thanks to
Thank You